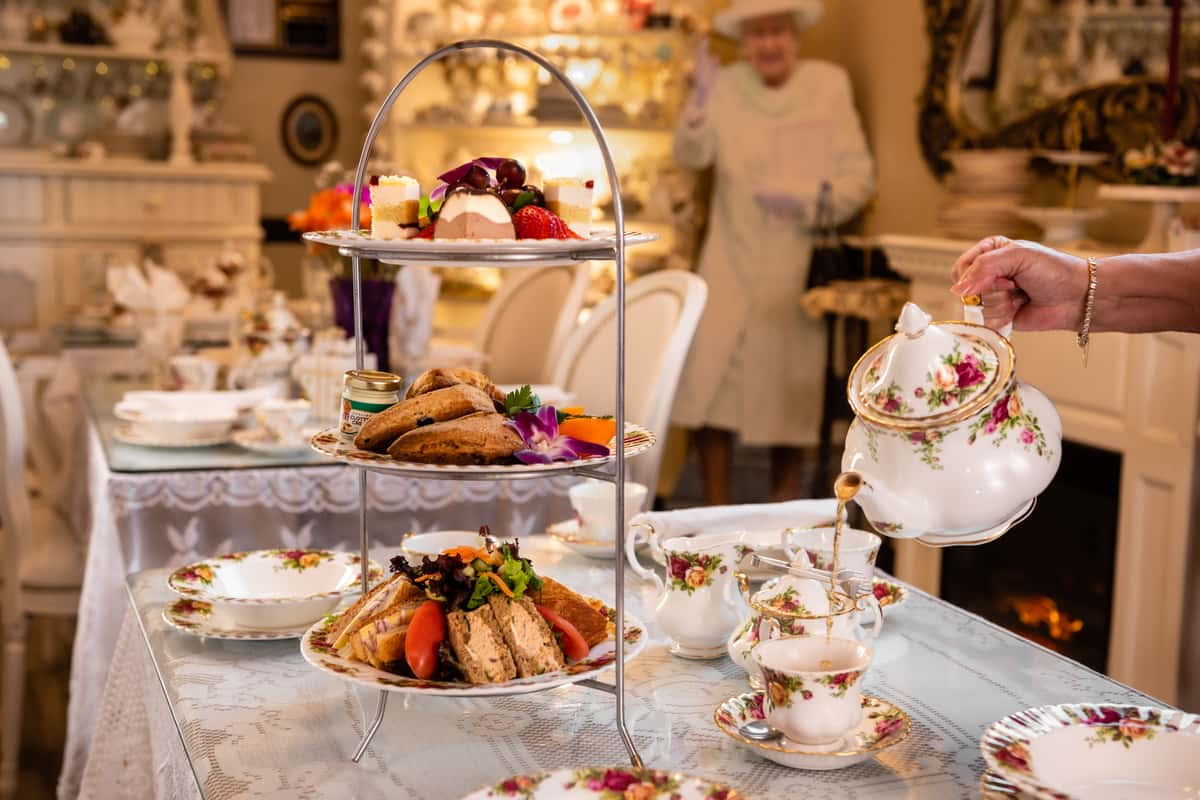 High Tea Menu
Join the friends & family of Vienna Cafe
Receive updates and special offers to Vienna Cafe by entering your phone number, e-mail, and birthday!
Sign Up Today
High Tea Menu
British High Teas
Prices Are Per Person.

When You Book Your 
High Tea Event, 
May We Suggest:

Glass of Champagne/Mimosa +$5.00 p.p., 

Quiche of The Day +$8 p.p.

Privacy Panels +$100

&

"Enhance Your Event With A Starter From Our Selections"

Limited Reservations Accepted.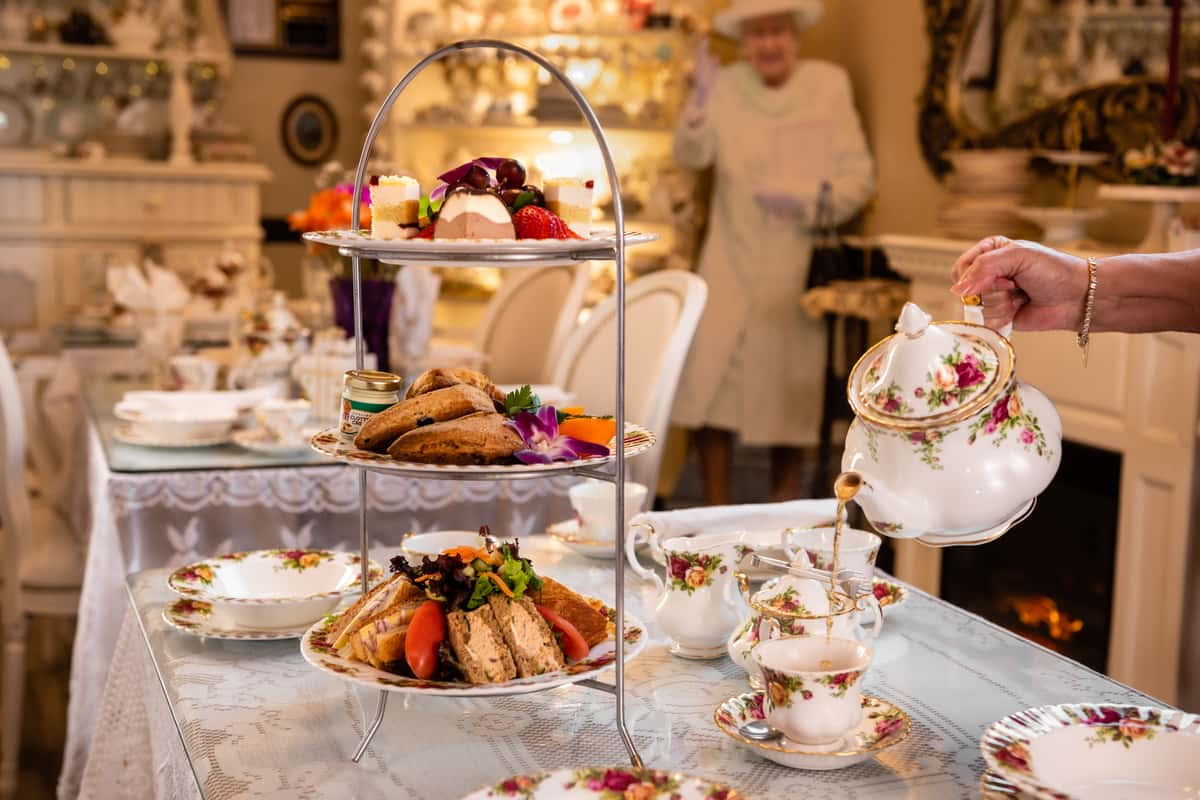 Featured
Duchess High Tea
$39Presented on Three-Tier Tower & Fine Bone China.

Soup or Salad, Assortment Sandwiches, 
Pot of Tea, Freshly Baked Scones, Imported Devonshire Clotted Cream, Jam, Petit Fours, 
Seasonal Fresh Fruit.

Sandwich Selection: On Croissants: 
English Cheddar & Red Onion, Sliced Turkey & Tomato & 
On Multi-Grain Bread: 
Tuna Salad & Cucumber, Egg Salad & Sprouts.
Add A Glass of Champagne $5.00 p.p., 

Quiche of The Day $8 p.p.

Privacy Panels $100